Mix (BBC Radio 3, 5 November 2003), an hour-long play about a Northern Irish thirteen-year-old girl who discovers that she has a rare intersexed condition called Androgen Insensitivity Syndrome. A German adaptation was broadcast in Switzerland.
'Touching, funny.' – Guardian
Humans and Other Animals (BBC Radio 4, 10-14 March 2003), a series of five fifteen-minute plays about what animals mean to people. A Radio Times Choice and the Daily Mail's Pick of the Week.
'The Great Escape' features a runaway rabbit who disrupts two pensioners' lives;
'Do They Know It's Christmas?' (the source for my story of the same name) is about an academic couple who insist that his parents should 'love me, love my dog';
in 'The Call of the Wild', a girl struggles with the mysterious behaviour of her animal-rights activist boyfriend;
'The Cost of Things', based on my story of the same name, presents the domestic drama sparked off by a vet's bill;
'Metamorphosis' is about a stubborn child who claims to have turned into a horse.
'Beautiful little vignettes… warm and delicately humorous.' – Radio Times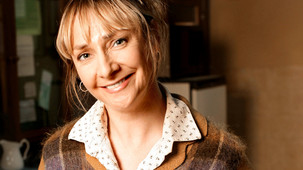 Exes (BBC Radio 4, 2001) is a series of five fifteen-minute plays about relations between ex-lovers and ex-spouses.
'Urban Myths' (the source for my story of the same name) is about a separated woman writing a thesis on sexual revenge;
'The Modern Family' (the source for my story 'Visiting Hours'), about the two fathers - biological and non - of a newborn;
'The Conspiracy' is about a man made paranoid by his current girlfriend's friendship with his last girlfriend;
'The Mothers' is about two women fighting over custody of their son;
in 'The Estate Agent', a couple wanting to buy a house find themselves in the office of his ex.
Don't Die Wondering (BBC Radio 4, 2000), a fifty-minute romantic comedy set in contemporary small-town Ireland, about a lesbian chef who stages a one-woman picket to get her job back. I adapted this into a one-act stage play.
Trespasses (RTE, 1996), a fifty-minute play set in the Irish town of Youghal in the 1660s, inspired by the records of a witch trial. I adapted this into a full-length stage play.